Camo Action Chair - Camo
Please choose the Portal camo special folding stool with carry strap. It's easy to transport chair will allow you to have a supportive seat anytime, any place.
"
Here at Portal Outdoors, it's all about camping and adventure.
"
"
We offer all the practicalities and benefits camping gear can provide at an affordable, accessible price.
"
"
Amazing design, so you can spend less time comparing, and more time enjoying the great outdoors.
"



Side Organizer
Extra organizer of the camo special folding stool keep your supplies and tools close by, so you are ready for anything.
Quick Fold & Easy Carry
This collapsible stool sets and folds up in seconds. A heavy-duty carry strap is attached so you can carry it on the back or on your waist.
Extra-wide Design
Extra Large seat and back support of this portable stool for comfort. Rugged weather-resist poly/fabric for durability
Built-in Stabilizer
A stabilizing mechanism is added to both back legs of this camping stool to prevent from falling backwards and to ensure sturdiness on soft ground.
Technical Spec
Unfolded Dimension
19"L X 17.7"W X 30.7"H
Folded Dimension
33"L X 4"W X 4"H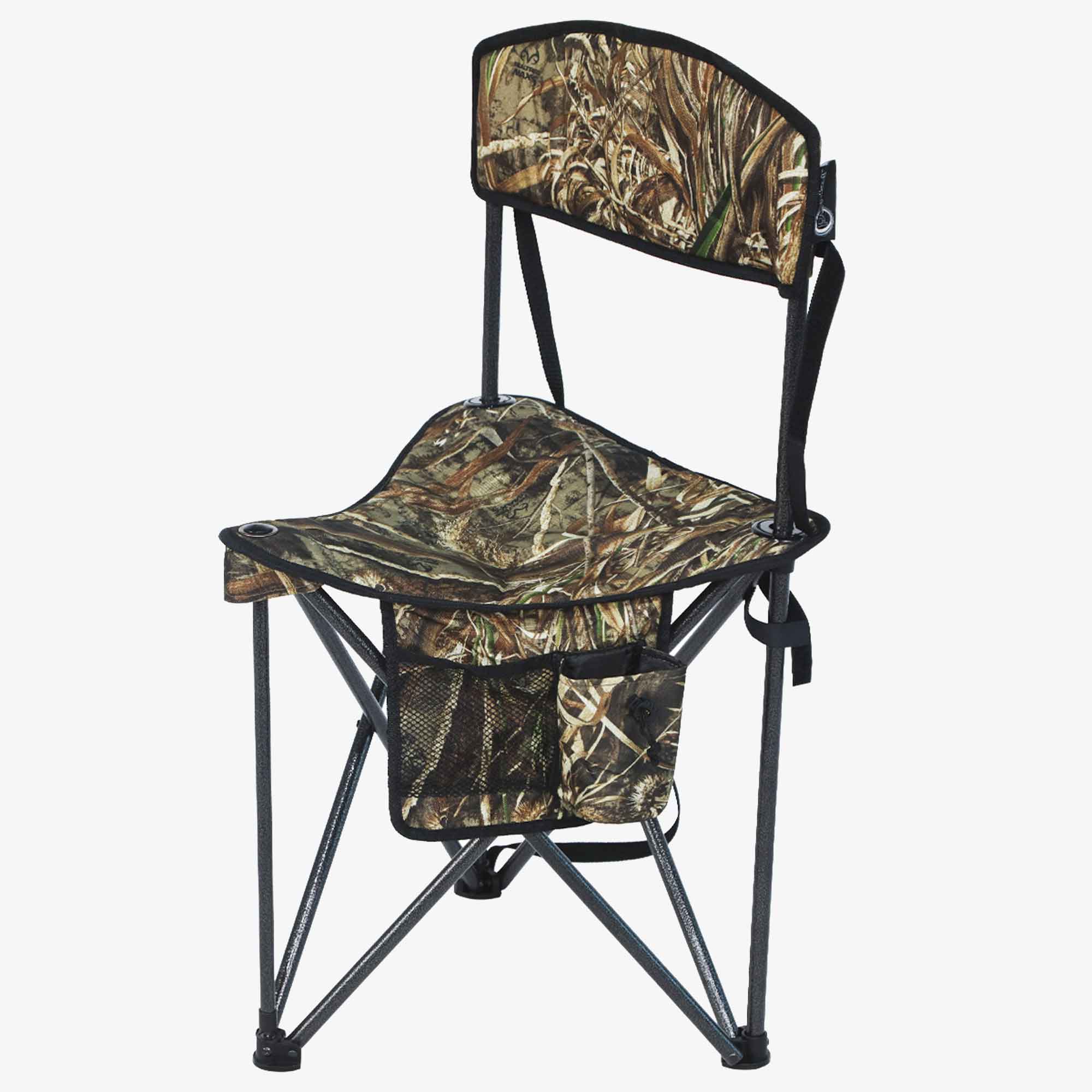 Frequently Asked Questions
Awesome seat for an amputee
For reals the triangle seats are the most comfortable when you have an above the knee amputation and regular seats are just annoying cause the socket provides an added level of discomfort. So I was in need of a triangle seat that was slightly bigger than the usual camp stool kind and this one does the job!
 its a chair
Meets expectations. sturdy, light, comfortable (back support). I'm 5'10 180lbs, got the extra large because I didnt want something too low to the ground.
 Back saver
I have a bad back so I keep one of these in the car for when I anticipate having standing to long. It's easily carried and light weight. Is the lap of luxury as far as comfort not for extended periods of time, it's ok. It holds my 200lbs no problem.
 Garden
Got this for working in my garden, I love it
Awesome seat for the outdoorsman
Love this little seat great for hunting and fishing when you don't want to carry a large chair in
Designed, Built, and

Tested
In the Wild & For the Wild