Easy Up Slacker Stool
Portal Easy Up Slacker Stool is light enough to take on short hikes and sturdy enough for regular use near a camp table, riverbank, or campfire.
"
Here at Portal Outdoors, it's all about camping and adventure.
"
"
We offer all the practicalities and benefits camping gear can provide at an affordable, accessible price.
"
"
Amazing design, so you can spend less time comparing, and more time enjoying the great outdoors.
"



Additional Height
This tripod stool is on average 1-2 inches taller than generic chairs, so you can sit down quickly and get up fairly easily.
Quick Fold & Easy Carry
This folding stool sets and folds up in seconds. A heavy-duty carry strap is attached so you can carry it on the back or on your waist.
For Outdoor & Indoor
Use this folding stool as a seat anywhere you need, it is lightweight, sturdy and great for a quick rest after a long hiking waiting in a long queue.
Side Organizer
Extra organizer of the oversized camping stool keep your supplies and tools close by, so you are ready for anything.
Technical Spec
Unfolded Dimension
14.7"D x 15.3"W x 21"H
Folded Dimension
27.5'' L x 4''W x 3.5''H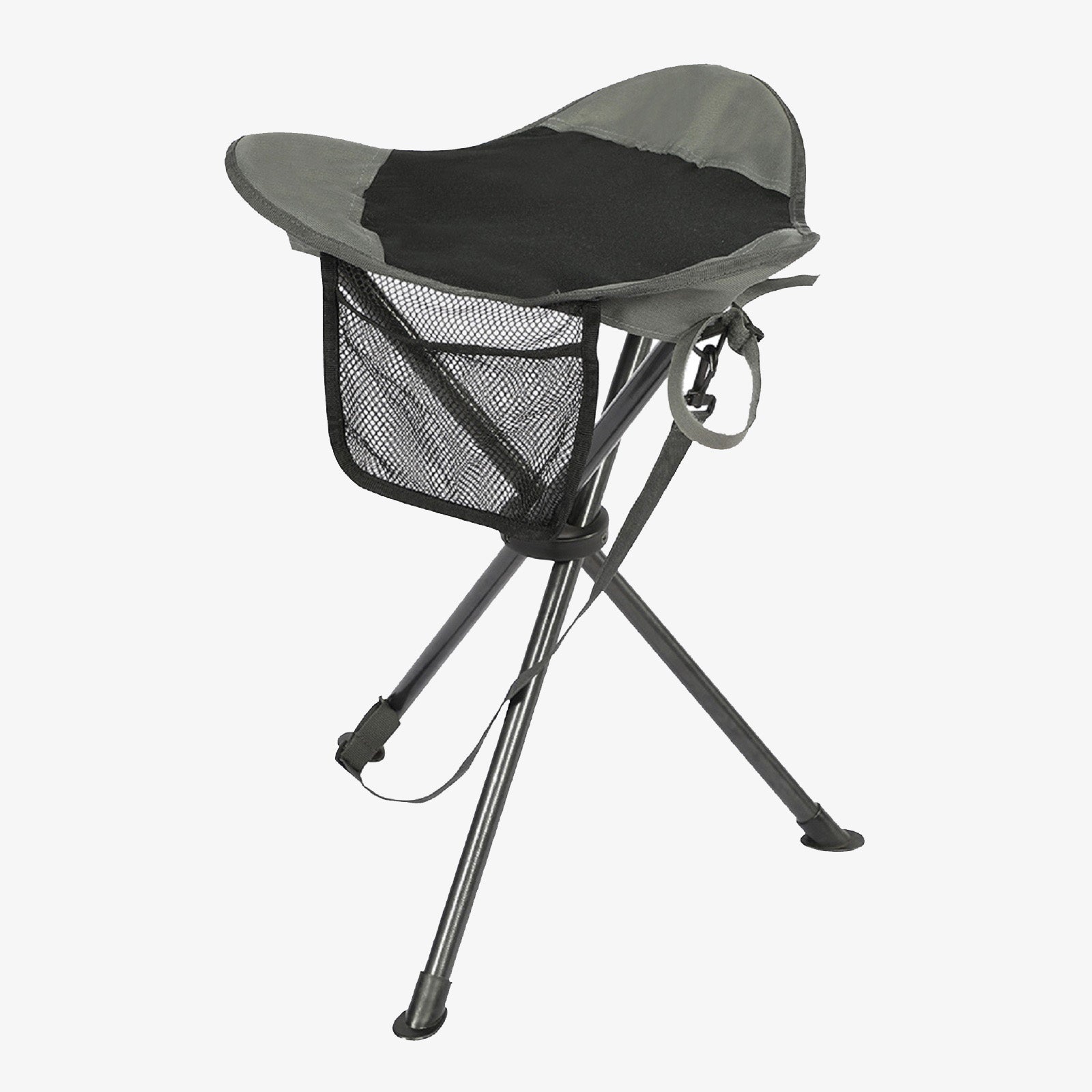 Frequently Asked Questions
It's lower than I calculated, but I do like it.
Very comfortable sit. While I wait for the bus.
 Seems pretty robust
Bought this to take to the river for carp fishing. Works well, holds my 225lbs/102Kg with no issues. It's not terribly light, but I knew that buying it. Height is good too.
Broken leg friendly!
This chair is amazing! I broke my leg 3 days before we left for the beach. Heartbreaking right? I ordered this chair, it arrived right away and it is the perfect height for keeping my leg elevated. We've taken it with us everywhere (beaches, restaurants, bars, parks, etc.) and this lightweight chair has proved its worth over and over again. Highly recommend!
 Great comfortable chair. Perfect for lengthy sitting periods.
I got this for an 8 hour long craft show and it was perfect for that, including the height it put me at relative to my tables. I didn't feel like I was hidden close to the ground. Comfortable, easy to get up from and easy to carry around. If you have balance or getting up problems I would steer away from chairs like this in general because you could fall without a good balance reflex if you sat down at slightly the wrong angle, which I sometimes did when I was hasty.
 Convenient
Love how light the chair is to carry while following golf matches.
Designed, Built, and

Tested
In the Wild & For the Wild