Oversized Comfort Camp Rocker
The Portal oversized rocking chair with a cup holder can hold up to 300 lbs and be set up in a snap. The supportive armrests and padded backrest give you extra comfort. Get ready for a relaxing afternoon.
Apply the code to get $20 off, Only Navy Blue
"
Here at Portal Outdoors, it's all about camping and adventure.
"
"
We offer all the practicalities and benefits camping gear can provide at an affordable, accessible price.
"
"
Amazing design, so you can spend less time comparing, and more time enjoying the great outdoors.
"



Oversized
The outdoor rocking chair has a wider seat and can hold up to 300 lbs, so even larger people can enjoy rocking. You can sit comfortably in it by yourself, cross-legged, and if you have kids, rock it together!
High Back And Hard Armrests
This camping rocker is safe in and out. The 26" padded backrest will support your shoulders and head very well, with pockets on the side and phone storage on the bottom.
Heavy Duty With Premium Materials
This oversized rocking chair is constructed with a durable thickened steel frame and high-density polyester. You can absolutely trust its sturdiness and embrace nature and life to the fullest!
Easy To Assemble And Fold
There is almost no assembly, and it only takes one person 10s to complete! Once you know the trick, you'll be amazed at its charming folded design! Please refer to the step-by-step diagram and video, or contact us to learn more.
More Portable
The unique folding system that folds into a bundle makes the size smaller than a regular folding rocking chair. You can straddle it over your shoulder to transport it to any place and store it away in a corner when not in use.
Technical Spec
Unfolded Dimension
18"D x 23"W x 42"H
Folded Dimension
8.25'' X 9.5'' X 40''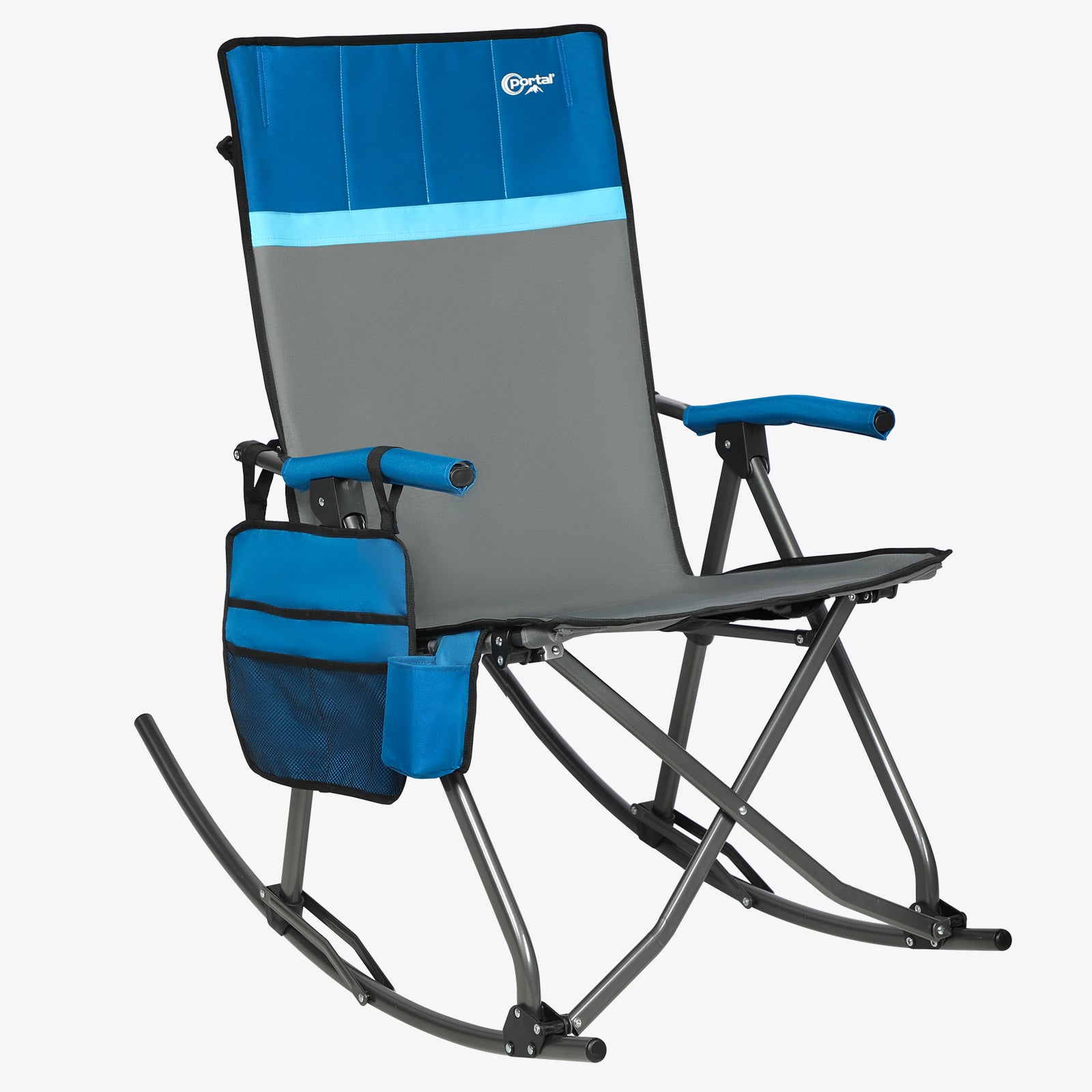 Frequently Asked Questions
Designed, Built, and

Tested
In the Wild & For the Wild